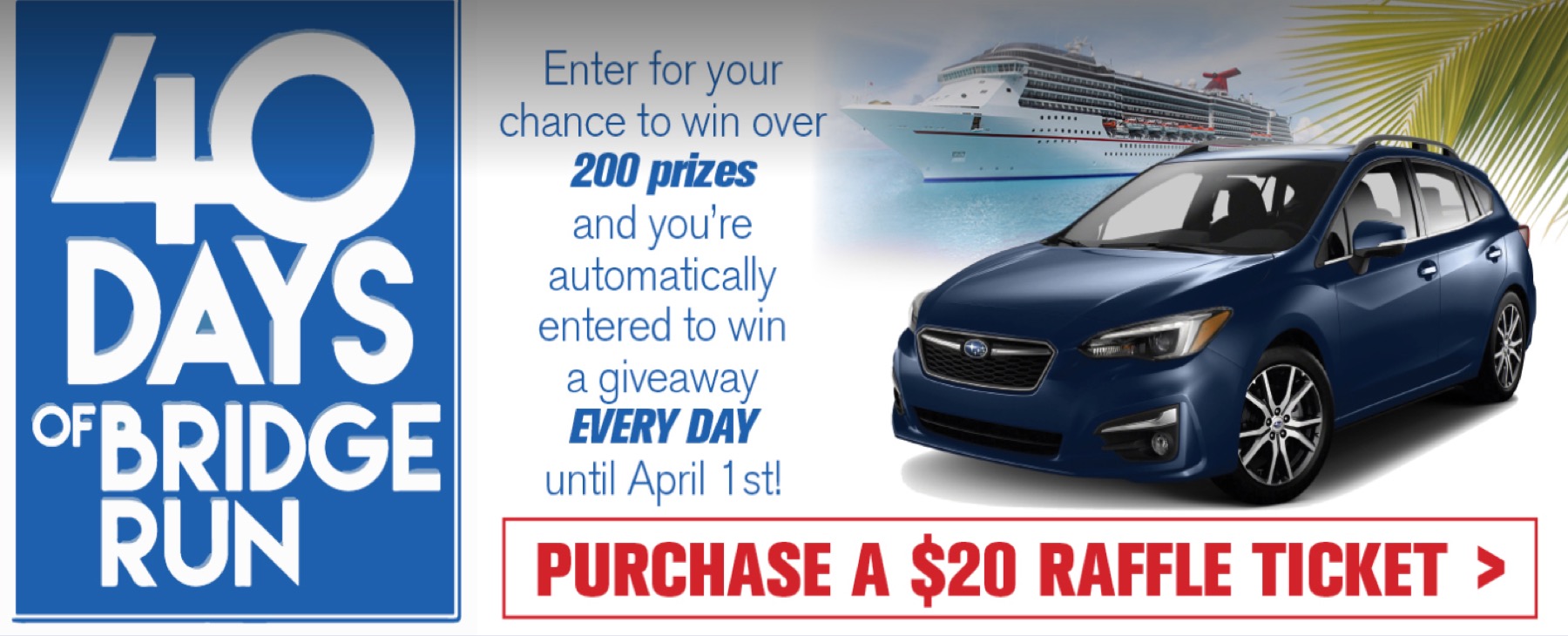 15 Feb

40 Days Of Bridge Run

Our favorite time of the year is almost here! The 2017 Cooper River Bridge Run is a time where you and 40,000 of your new friends get to share an experience of a life time but this year, we are doing things a little differently. The "40 Days of Bridge Run" celebrate the 40th annual Bridge Run here in Charleston. For 40 continuous days those who have purchased a raffle ticket have a chance to win over 200 prizes. The catch? All proceeds will be donated to the Bridge Run's 15 charities. Julian Smith said, "The 40 Days of Bridge Run is a way to thank all of our participants and community for being a part of the Bridge Run for the past 40 years. More importantly, we are on a mission to raise money for our 15 Charleston area charities. We hope to raise $300,000." Each raffle ticket is only $20 and there is no limit on how many you can buy or how many prizes you can win! Click here to purchase a raffle ticket today!

Have you purchased a raffle ticket yet? Share it with us on our Facebook page and celebrate the 40 Days of Bridge Run! Check out our page to register for the 2017 Cooper River Bridge Run and to find more creative ways to keep fit and active!