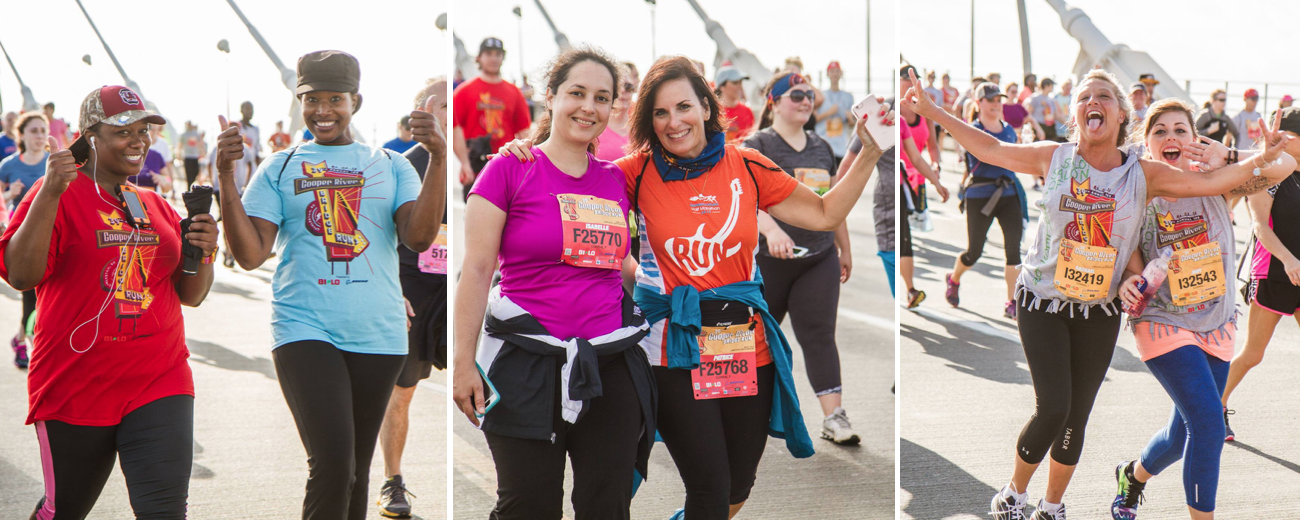 27 Feb

Building Confidence With The Bridge Run

We are only weeks away from the 40th Annual Cooper River Bridge Run! While many of our participants are loyal Bridge Run participants, this may be someone else's first go at completing the famous Charleston 10K. For those new to the world of running, don't let the distance deter you from crossing that finish line. This is an amazing opportunity to not only learn more about yourself but to also build up your confidence!

Running the Cooper River Bridge Run is a wonderful way to build your confidence up and conquer your fear of running a 10K. The distance may sound like a lot but when you are running with 50,000 of your new friends the time flies by! Your confidence will skyrocket as you gain the momentum to GET OVER that 2.5 mile bridge and descend into downtown Charleston! Join the fun and remember that no matter what: you will cross that finish line! There will be over 15 bands performing as you move forward, cheering you on and pushing you every step of the way! How great is that? Last but not least the feeling of receiving your very own Finisher Medal once crossing the finish line will make it all worth it. Accomplish your goals and be a part of a movement with the Cooper River Bridge Run!

What is your reason for running the Cooper River Bridge Run? Share it with us on our Facebook Page! We can't wait to see everyone accomplish their goals and get over it! Check out our page for updates on the 2017 Cooper River Bridge Run and more creative ways to keep fit and active!