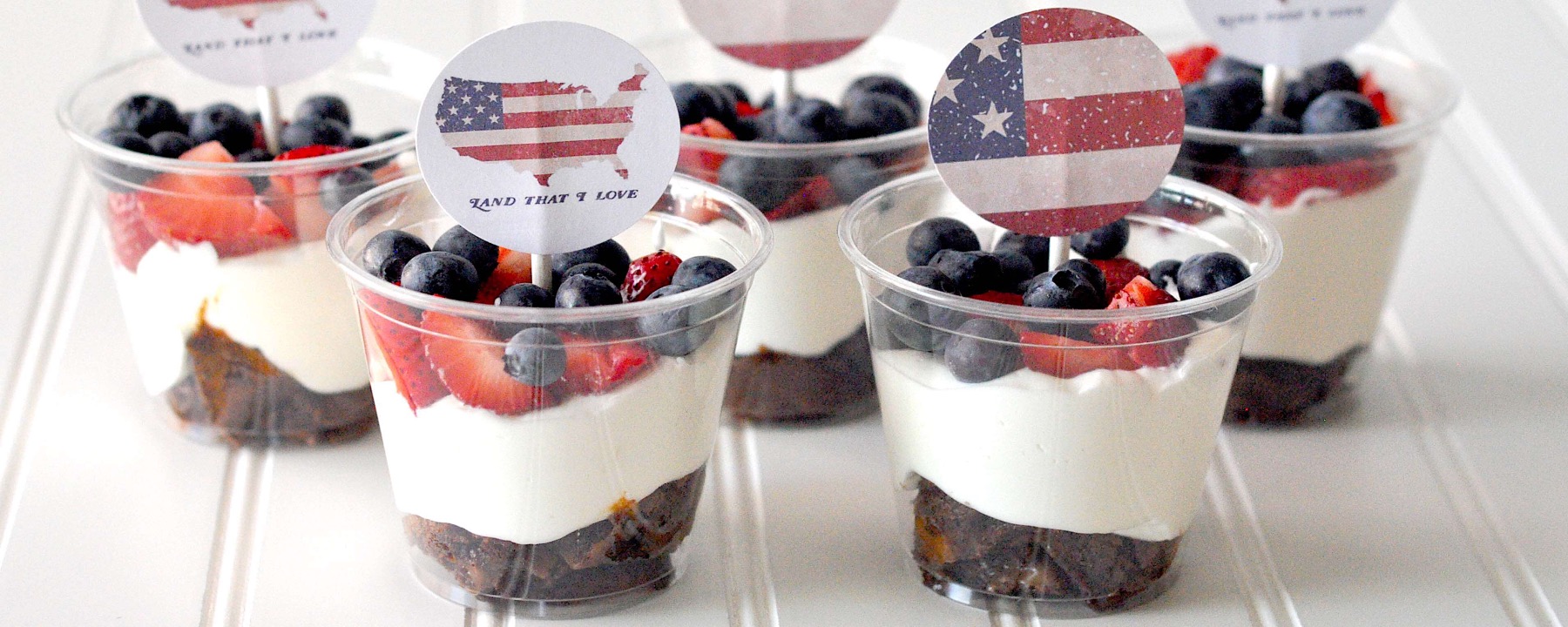 30 Jun

Cooking Light For The 4th Of July

The patriotic holiday that we know and love is right around the corner along with the burgers and grills, out come the extra calories!'. This year, there's no need to worry when it comes to what you're going to bring to the celebration. Take a look at these five delicious and nutritious recipes that everyone will love below!
Turkey Burgers with Roasted Eggplant – 1eggplant, 2 tablespoons finely chopped fresh parsley, 4 teaspoons olive oil, 1 teaspoon fresh lemon juice, 1 minced garlic clove, 3/4 teaspoon kosher salt, 1/2 teaspoon freshly ground black pepper, 1-pound of turkey tenderloins, 1 teaspoon less-sodium soy sauce and 1/4 teaspoon Marmite. Toss it all together for a mouthwatering bite!
Sausage-Pepper Kabobs– ¼ c. olive oil, 2 clove garlic, ½ tsp. dried oregano, salt and pepper, 2 large onions, 2 medium purple or green peppers, 3 medium red peppers and 2 lb. fully cooked kielbasa. Place the ingredients on the grill and dig in!
Red White and Blue Cupcakes – 2 c. all-purpose flour, ½ tsp. baking powder, ½ tsp. baking soda, 1 c. cane sugar, 4tbsp of coconut oil, 1 lemon and 3 large eggs. Top with blueberries, raspberries and coconut shavings!
Patriotic Parfaits – 1 c. blueberries, 1 tbsp. fresh lemon juice, 1 c. fat-free half & half, 10 oz. angel food cake, 2 c. strawberries and ½ c. shredded coconut. Stack the ingredients to form a red, white and blue pattern and serve them up!
American Flag Vegetable Tray – 2 cucumbers, 2 cups of grape tomatoes, cauliflower and your choice of dip. Coordinate the design of the American Flag into the tray and impress everyone!
Do you have a famous 4th of July recipe? Share it with us on Facebook! Continue to check our page for updates on the 2018 Cooper River Bridge Run and for more creative ways to keep fit and active!