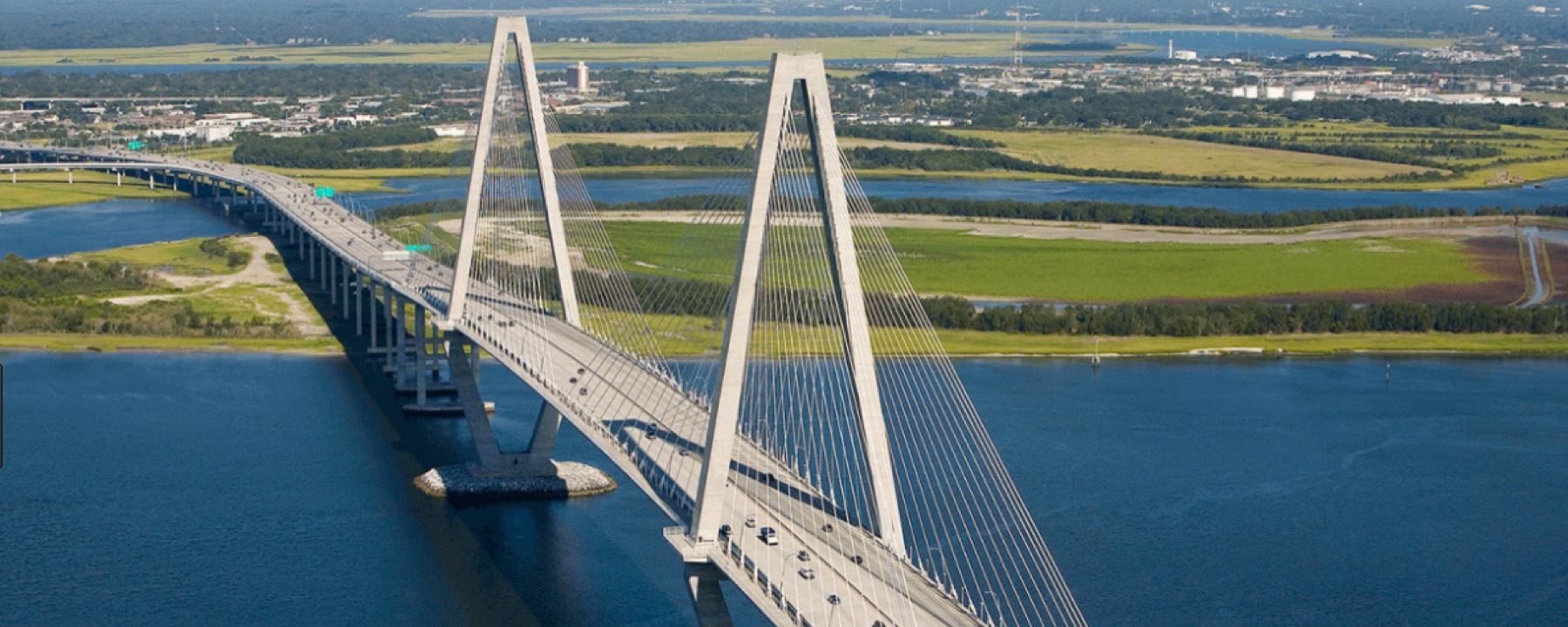 30 Aug

Sights To See From The Top Of The Bridge

The Cooper River Bridge Run is always an exciting thrill! During the Bridge Run everyone is having such a wonderful time listening to the bands and enjoying the people around them that the sites around the Bridge are sometimes forgotten about. The view from the top of the Bridge is phenomenal and we wanted to point out some of the 'must see' sights for those who enjoy the Bridge on days other than the Cooper River Bridge Run!
The Yorktown is one of the 24 Essex-class aircraft carriers built during World War II for the United States Navy. You can spot it from the top of the Ravenel Bridge effortlessly!
Sail Boat Competitions often take place near the Ravenel Bridge and are definitely entertaining to watch!
Downtown Charleston is always a beautiful sight to see. Get a glimpse of the holy city from the best seats in the house! From the historic church steeples to gorgeous architecture throughout, this is definitely something you don't want to miss.
Wildlife is always around, especially in the water by the bridge! Make sure to carry your camera because you're bound to see dolphin jumping, pelicans flying overhead and much more all from the tippy top of Charleston!
What's your favorite thing to see when getting over the Bridge? Share it with us on Facebook! Check out our page for updates on the 2018 Cooper River Bridge Run and more creative ways to keep fit and active!