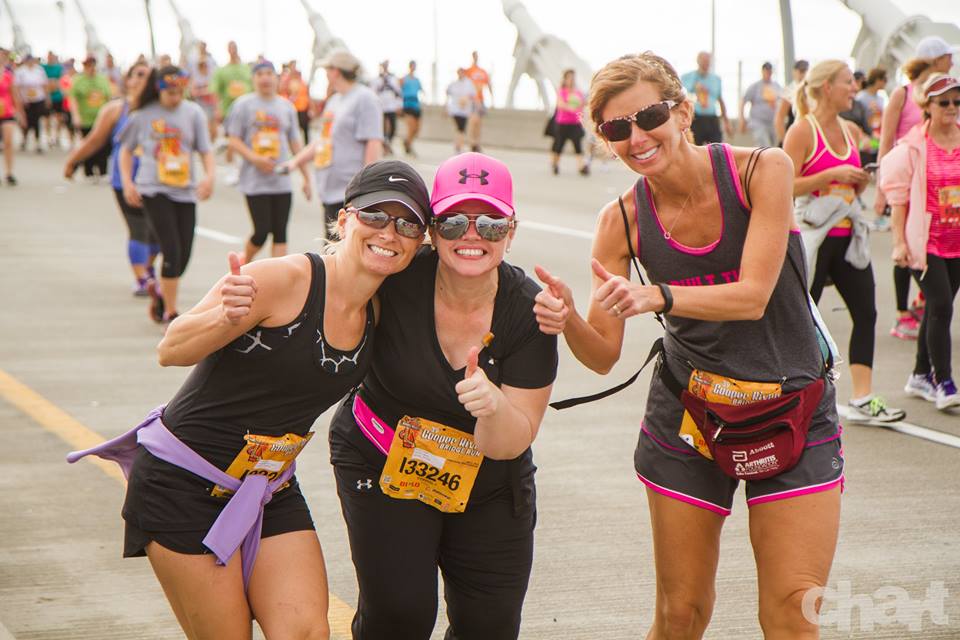 17 Feb

The Best Attire For Your 10K

You've trained hard for your next upcoming marathon. Your body is ready to take on the challenge of completing the 10K, but is your attire? Wearing breathable, comfortable clothes will have a large impact on your performance. Make sure you have the appropriate materials and styles to wear while participating in your big race!

Starting from bottom to top, let's discuss shoes. When choosing what pair to wear, it is important to keep in mind the distance and your running style. If you have to worry about the laces coming untied when you're just about to make it to the finish line, you know you're in trouble. To find the perfect shoe for you, click here.

Next is the apparel, it is good to be mindful of what you choose to run in. Though it may feel comfortable on in the store, it may not be comfortable once you begin to work up a sweat five minutes into your race. Brands like Lululemon and Brooks provide great fits, moisture-wicking and zip pockets to keep any loose gear secure. Chafing is something you definitely want to avoid when trying to stay concentrated on your breathing and pace, so be sure to wear the correct attire and materials such as nylon and polyester.

Taking it all the way up to the top, let's talk hats and headbands. Keeping the sun and those fly-away pieces of hair out of your face can get in the way and be bothersome. Steer clear of all distractions and keep yourself focused on the prize and wear a hat or headband.

Do you have a favorite go-to running outfit? Share it with us on Facebook and Continue to check our page for updates on the 2017 Cooper River Bridge Run and for more creative ways to keep fit and active!