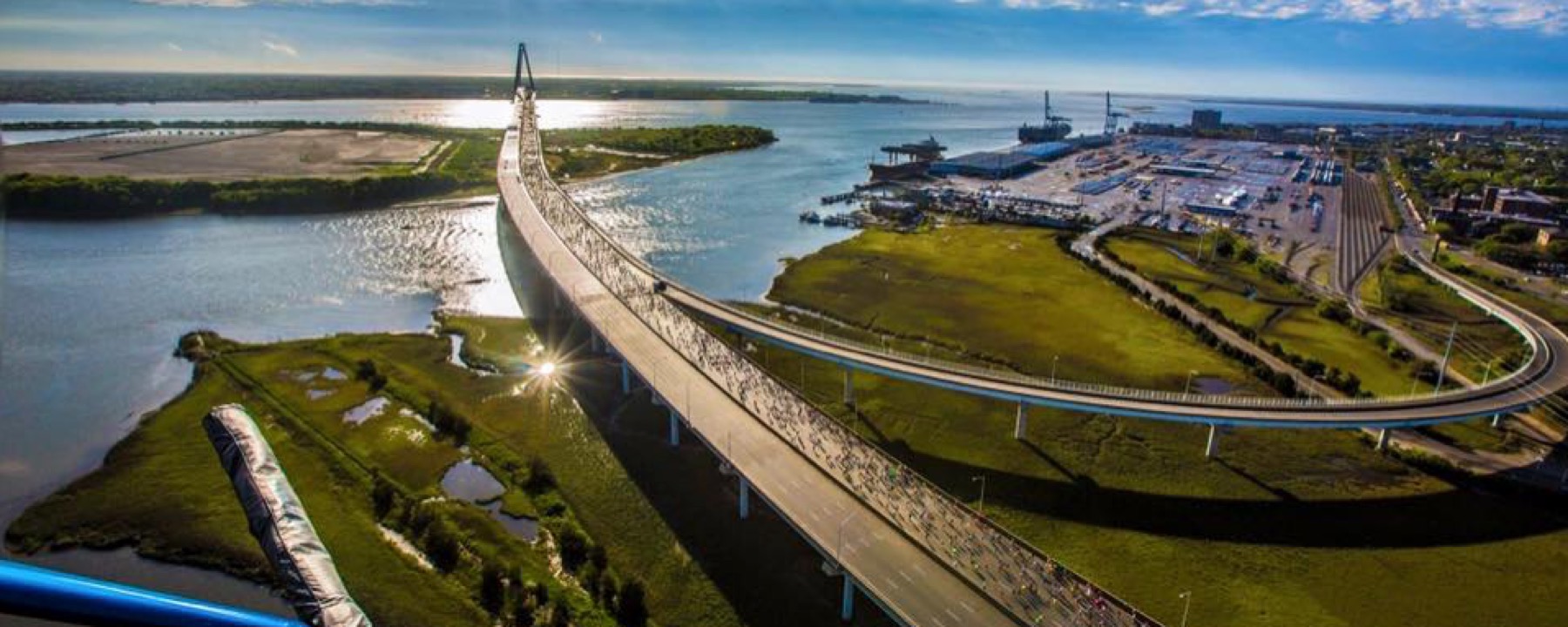 10 Mar

The Best Places To Train In Charleston

There are so many places to discover in the Charleston area whether you are walking, hiking or running. We've made a list of some of the best places to put your skills to the test while you train and admire all of the beautiful, historic sites Charleston has to offer.
The Cooper River Bridge is our first pick! As you run the bridge you'll find yourself 200 feet over the Cooper River with views of Sullivan's Island, Mount Pleasant, and Downtown Charleston. The distance over and back is 2.5 miles and with such a high incline this route is sure to work your glutes!
Our second pick happens to be the scenic Hampton Park. The trail provides the option of two routes; the first being a paved road going straight through the heart of the park giving you a chance to catch glimpses of local wildlife including workout and stretching stations. The second route has both a paved and a dirt road that run along the side of each other. This outer loop is a different scenic experience and still provides a great place to exercise! Hampton Park offers more than a mile of space to explore during your workout!
The Daniel Island Park is great for embracing the Lowcountry atmosphere! 2.8 miles are available to you as well as a split trail in which both provide views of the marsh, small lakes, open green planes, and historic live oaks! Workout stations are placed amongst the park for your convenience and there is no admission fee!
Middleton Place is full of historic sights and blissful trails. This easy going plantation is sure to bring you closer to the Charleston heritage as you pass through historic gardens, live oaks, crepe myrtles and never ending winding dirt paths. This is a perfect place to exercise and get away from the hustle and bustle of the city.
Charles Towne Landing has a wide range of land consisting of 80 acres of paved and dirt trails, giving you a total of 7 miles to venture out into while you exercise. The scenic landing allows you to surround yourself with marsh, thousands of azaleas, and historic ruins. If you'd like to switch up your routine bike rentals are available!
Know of a place that we didn't mention? Share with us your favorite exercise spot here in Charleston with us on Facebook! We can't wait to see you cross the Finish Line in April! Check out our page for updates on the 2017 Cooper River Bridge Run and more creative ways to keep fit and active!