08 Feb

Tips for Running Your First Race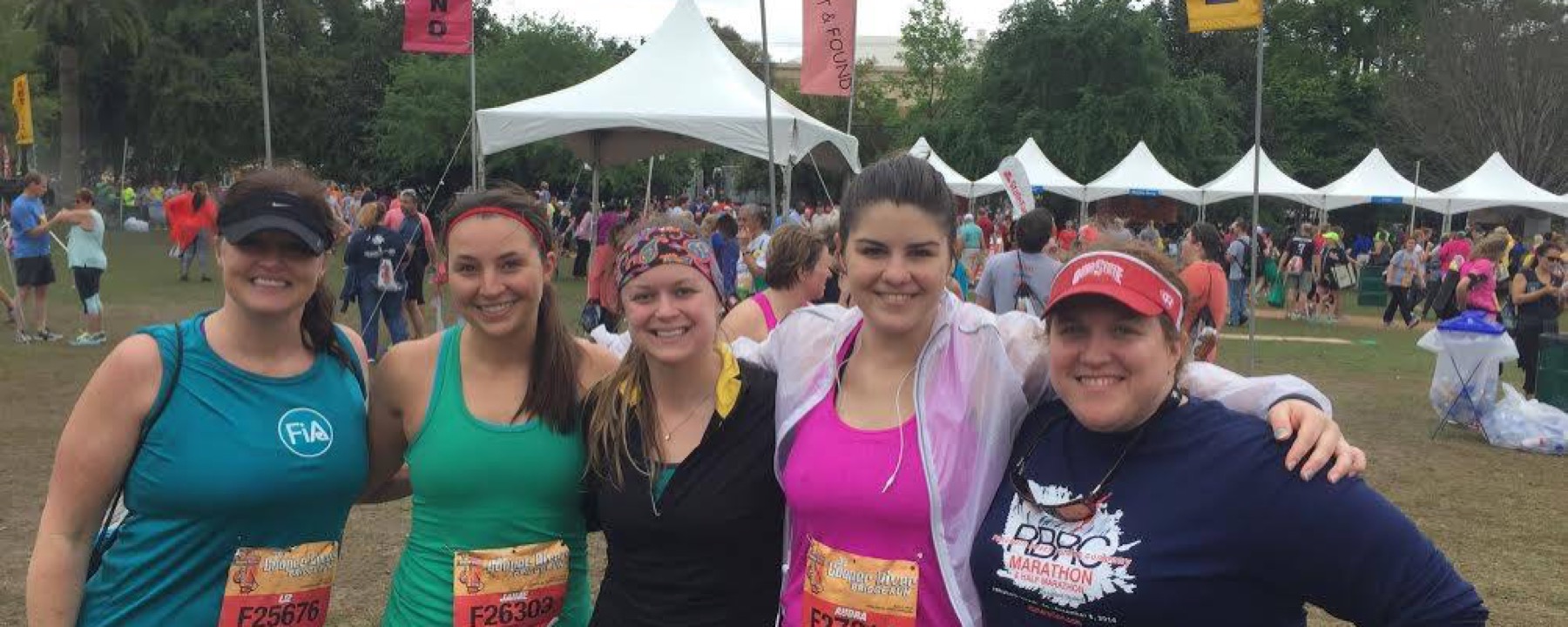 Participating in a race is fun and fills you with the feeling of accomplishment once you finally cross the finish line. Though, you may find yourself uncertain on how to prepare yourself though for the big day and what is appropriate to bring with you to the event, we've come up with the perfect break down on how to get you through the race from start to finish!
Preparation: Training plays a big part in your performance. It is important that a few weeks before your big race that you make sure that you are mentally and physically able to take on the challenge. If you are able to, practice your route beforehand. By familiarizing yourself with the track, you'll be able to learn every bump and curve in the road. Balance out your diet and make sure to watch what you are taking in on a daily basis so you can guarantee yourself that you can be the best you can be for your big day. The night before the race, lay out all of your gear that you'd like to have with you when you go to run.
The Day of the Race: Do not over dress, dress accordingly! Arrive early so you'll have time to get your number and warm up. Tighten up your laces! What good would it be if you were to have to stop in the middle of the race and fix your shoes? Stay hydrated before its time to take off. When the gun finally goes off, start slow so when it's time to finish the race you can finish strong!
End of the Race: Keep moving around after the race is over to prevent stiffness and slowly bring your heart rate to a resting pace and refuel yourself with water and a high protein snack. Also don't forget your medal, you've earned it!
Are you planning on running your first race soon? Check out our page to register for the 2017 Cooper River Bridge Run and to find more creative ways to keep fit and active!