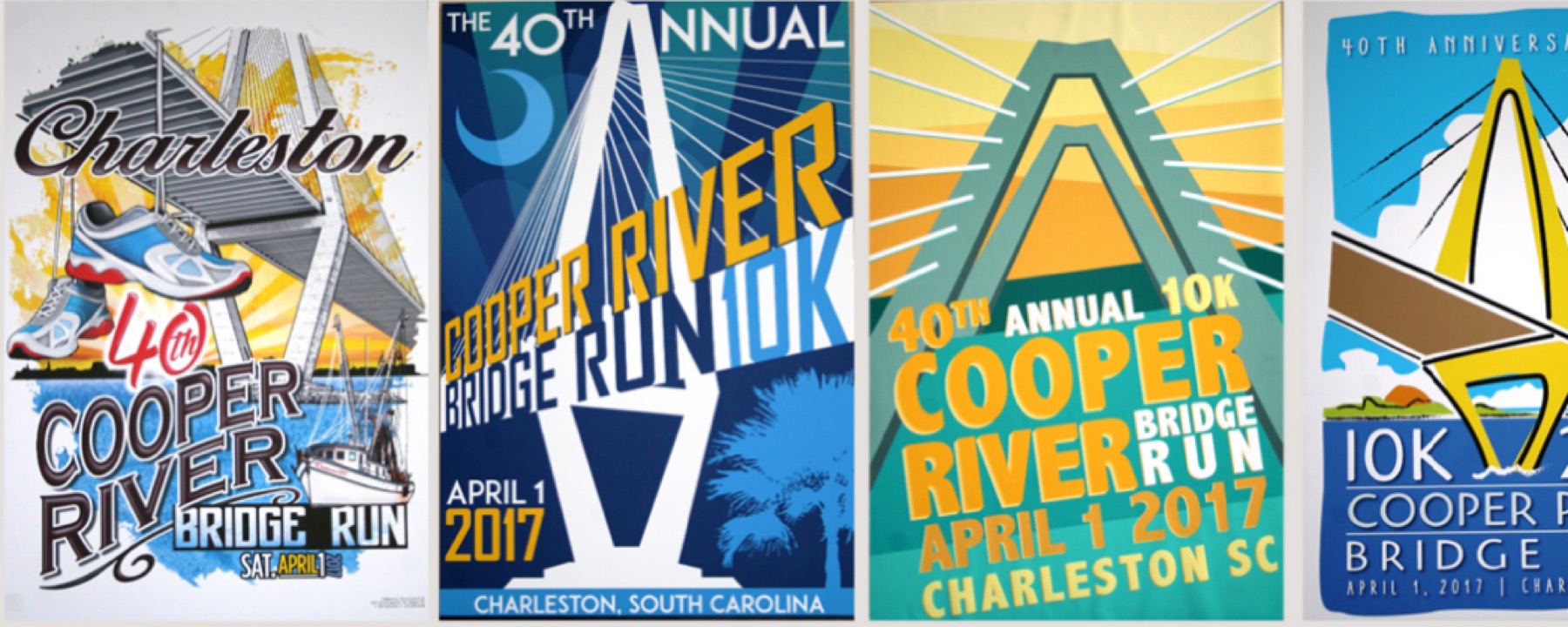 14 Jul

Vote Today!

It's that time of year again! The time when we VOTE for the NEW 2018 Bridge Run design. The team of judges will be looking for one dynamic image to represent the Bridge Run as both a poster and a T-shirt. The winner will receive $1,000, national recognition, 100 posters and 24 shirts. The team of judges serves the right to pick a separate poster and T-shirt winner, with each receiving $500. We're thrilled to see which one of the 43 submissions will take the winning for the 2018 Bridge Run design contest! Voting is going on now through Sunday! And, remember, the People's Choice vote helps determines one of the top ten finalists and ultimately, the new Poster & T-shirt design for our 2018 race

VOTE for the 2018 Bridge Run Design contest here!

Check out our page to register for the 2018 Cooper River Bridge Run and to find more creative ways to keep fit and active!