31 Jul

Why American Runners Are Slower Than Ever

A study was recently done on American race runners, and WOW – you're not going to believe the results! The study finds that runners in America are getting slower across all four major race distances; marathon, half marathon, 10K, and 5K. The graph below shows the finish time trend of the marathon runners over the last 20 years.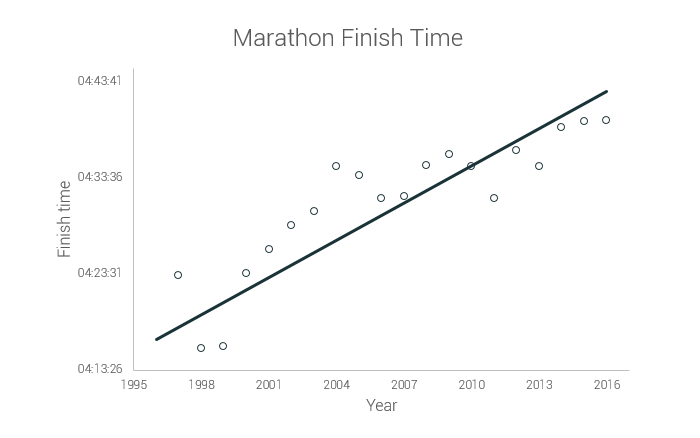 The average finish line time is decreasing. What's the cause, you ask? Participants are walking rather than running portions of the race course. The average person walking the race is walking a pace of 19 and a half minutes per mile. Americans are becoming slower due to obesity, diabetes, hypertension and annual medical expenditures. Your health is everything so, take a few minutes to review below.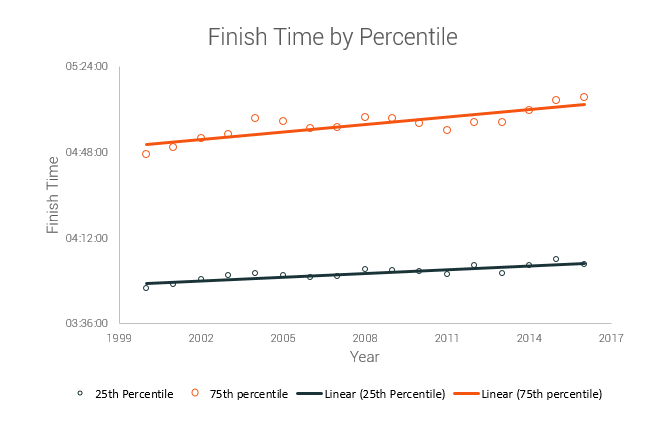 The study was performed by Jens Jakob Andersen and assisted by Ivanka Andreeva Nikolova. Andersen is a former competitive runner and statistician from Copenhagen Business School. To discover more about his study click here.
We're interested to know whether you are amongst the majority! Let us know how you're improving your PR on our Facebook!  Continue to check our page for updates on the 2018 Cooper River Bridge Run and for more creative ways to keep fit and active!