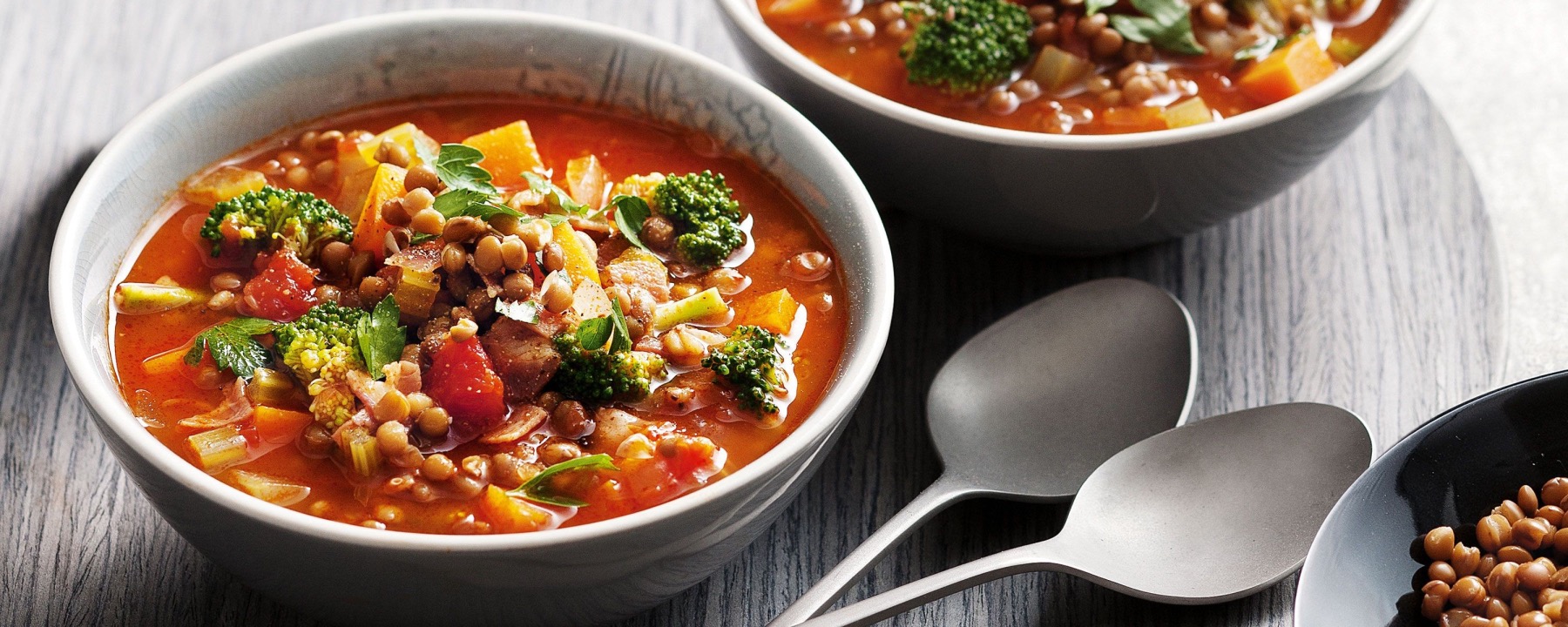 06 Dec

Winter Soups That Will Increase Your Stamina

The first day of winter is creeping up on us and there is no way to avoid it! The cold weather can leave us feeling sluggish. Don't let the winter blues take you over! Fight the cold and boost your stamina with these three heartwarming winter soup recipes below!
Split Pea and Ham Soup – The benefits are infinite within this recipe! Peas are known for their high levels of dietary fiber and protein as well as ham. Both of these ingredients promote muscle recovery and assist in blood sugar control. Plus, it's delicious!
Spice Roasted Butternut Squash Soup – There's no denying the superfood benefits that butternut squash offers. Butternut squash produces over four times the recommended daily value of vitamin A in just a single serving and over half the recommended intake of vitamin C along with a long list of antioxidants. This makes for the perfect immune-system booster to fight off the common cold!
Turkey- Barley Vegetable Soup – Ground turkey is the perfect way to speed up muscle recovery post-run. The baby spinach helps replenish the potassium and magnesium your body needs making this recipe a win! Take on your holiday run with confidence after enjoying this Turkey-Barley Vegetable soup!
Do you have a go-to soup recipe for the winter season? Share it with us on Facebook! Check out our page for updates on the 2018 Cooper River Bridge Run and more creative ways to keep fit and active!