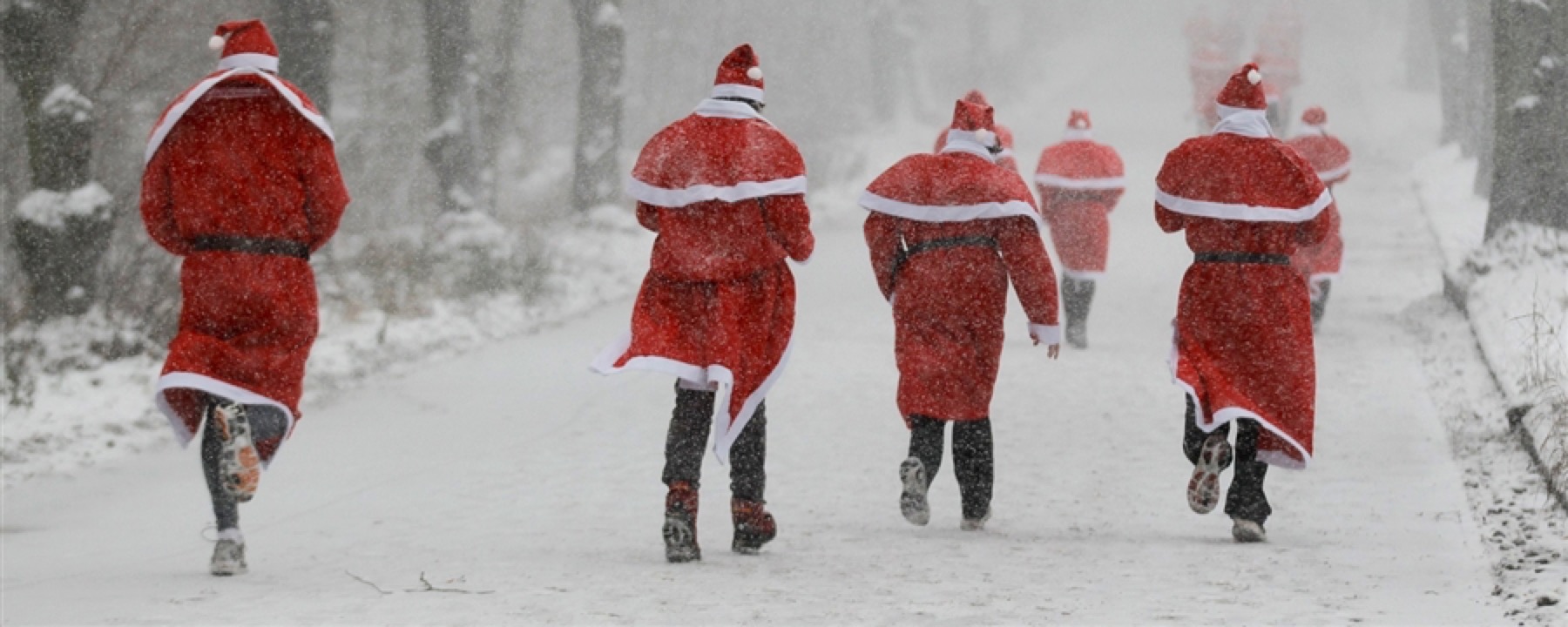 04 Dec

Running Festive

Running for a cause is always a blast! During the holiday season, there are so many runs that support those in need and bring awareness to things within the community that need some light shed on them. Participating in these festive runs in your regular workout attire can be a bit boring. Change it up! We've found three holiday attire pieces that will not be forgotten this season. Take a look below!
Running Performance Capris – These running capris give you all the joy of wearing your favorite 'ugly sweater' but in the form of running capri pants! Designed to look great and to perform, the capri pants have a four-way stretch and a wide, comfort waistband, and have a four-way stretch and dry quickly for a more comfortable run. Magic? We think so!
Crew Neck Sweatshirt – Nothing screams holiday more than this Santa Claus 'run' crew neck! The clever design is a must-have for the holiday season. This sweatshirt makes a great gift for every runner!
Running Cape – Running capes are cool, right? Spread the cheer as you run! This lightweight cape is a fun way to change the way you run and is definitely an eye-catcher. Don't miss out on the chance to stand out!
Do you have a fun, holiday-inspired running accessory? Share it with us on Facebook! Check out our page for updates on the 2018 Cooper River Bridge Run and more creative ways to keep fit and active!