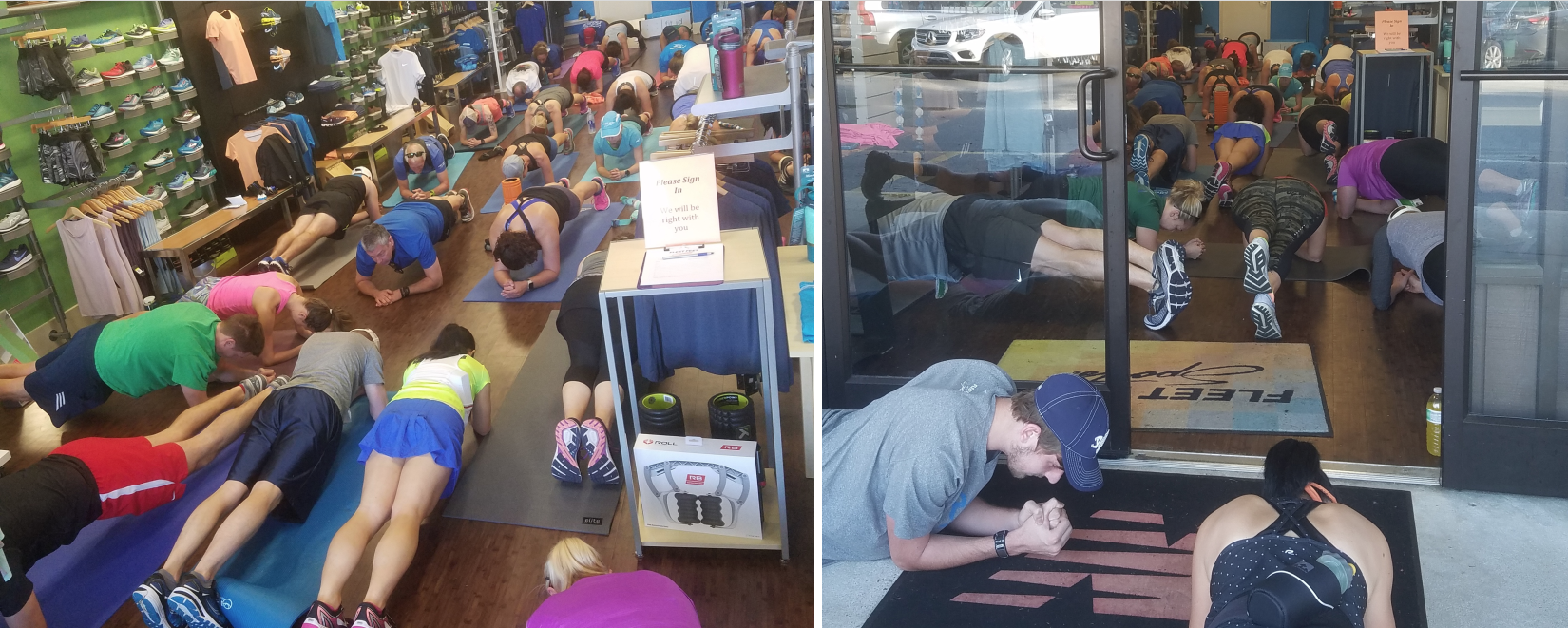 26 Feb

Planking With Fleet Feet Training

We love our team at Fleet Feet! Recently, our official training sponsor, Feet Fleet, hosted their personalized training program for the 41st Annual Cooper River Bridge Run and it was a success! Participants ran the bridge, completed a planking course, and learned about health and wellness. We loved the planking course so much that we did our very own research as to how planking is extremely beneficial for runners. Take a look below at what we found!

Why plank?
Planks build strength and stability
Planking strengthens not only abdominal muscles, but also glutes, hamstrings, hips, and lower back
A strong core helps athletes run faster and prevents injury
What is considered correct form?
Squeeze your glutes
Don't lock your knees
Slightly round your lower back by squeezing your abs into your spine
Contract your shoulder blades
Lift your head away from your shoulders
Feet should be hip-width apart
Planking forms:
Standard forearm plank
Single leg plank
Side plank
Two point plank
Rocking plank
Spiderman plank
Do you practice planking? Let us know on Facebook! Check out our page for updates on the 2018 Cooper River Bridge Run and more creative ways to keep fit and active!