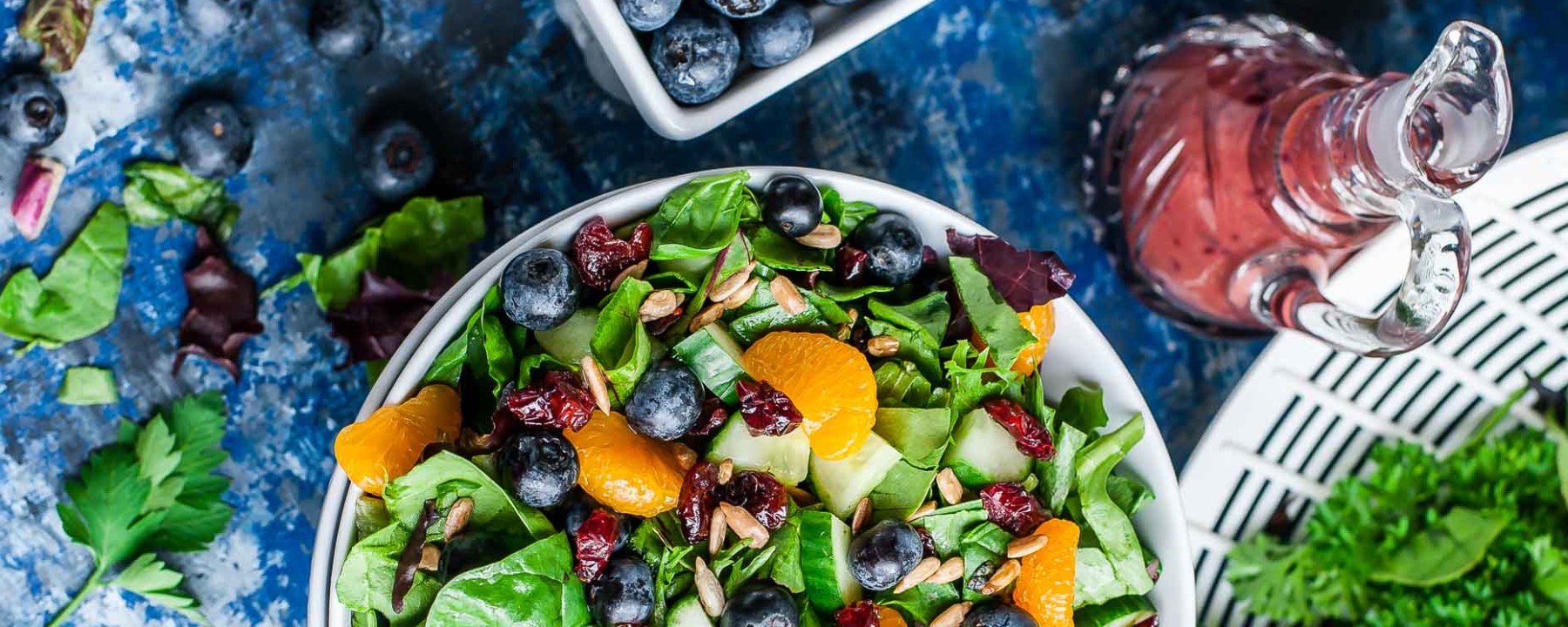 09 Mar

Sprucing Up Your Salads

Spring is just around the corner! Soon the Farmer's Market will be flourishing with fresh produce creating the opportunity to serve up new recipes. We took the time to search for new and fun salad combinations to kick-start your spring salad recipes! Take a look at our fresh finds below.
Strawberry, Kiwi and Roasted Shrimp – Gather 20-24 peeled and deveined jumbo shrimp and broil for 2 minutes per side in oven seasoned with olive oil and salt and pepper bowl, gently toss 4 sliced kiwis, 1½ cups, 1 diced Persian cucumber1/3 cup of diced jicama and ¼ cup finely chopped fresh mint with the reserved dressing. Arrange the spring mix in a large, shallow bowl with the chopped fruit mixture over the top. Finish with the roasted shrimp and you're ready to dig in!
Candied Lemon Dijon Salad – In a large bowl combine 3 cups of spring mix, ½ cup of sliced strawberries, red grapes, candied walnuts, dried cranberries, feta cheese, lemon juice, honey, Dijon and kosher salt. Toss and enjoy!
Spinach and Romaine Salad – Toss together spinach, romaine, cucumbers, and radishes in a large bowl. Stir together shallot, vinegar, and lemon juice in a medium bowl; let stand 5 minutes. Stir in sour cream, and gradually whisk in half-and-half. Stir in chopped mint, salt, and black pepper. Top spinach mixture with feta cheese; garnish with mint leaves, and serve with dressing!
We love these recipes and we hope you do too!
Do you have a favorite spring salad recipe? Share it with us on Facebook! Check out our page for updates on the 2018 Cooper River Bridge Run and more creative ways to keep fit and active!